Tour description
Duration: 16 Days / 15 Nights
Route summary : Manila-Banaue-Batad-Sagada-Palawan-Cebu-Bohol-Boracay-Pagsanjan-Manila
Should you wish to do the same itinerary, but adding 4 extra days, we suggest you >>Click Here
16 Days / 15 Nights Tour Philippines
From: ₱70,040.00
This extensive holiday begins with a City Tour exploration of Manila. Your private chauffeur driven car then continues to The Cordilleras, a mountainous area in Northern Luzon up to 2900 meters high. Encompassing numerous remote provinces, you will see the famous rice terraces of Banaue, experience riding a chartered local jeepney to visit a small traditional village, get a sense for weavings, woodworks & Igorot artefacts at Museums you visit as well as witness the ancient burial caves of Sagada.  You will see the famous rice terraces of Banaue that encompasses numerous remote provinces and travel by chartered local jeepney to visit a small traditional village. Get a sense of local culture at museums you visit as well as witness the ancient burial caves of Sagada.
Then travel from the mountains to Busuanga Island, part of the extensive Palawan islands group (1700 islands in total!), where you will stay 3 nights on an exotic small cove. After this relaxing break you will experience the unusual formation of Bohol's Chocolate Hills and explore underwater marine life on Panglao Island. You then head to Boracay, the final island in the Visayas Group of islands, where you stay for 3 nights. After a domestic flight back to Manila, you will end your diverse 16 days discovery of the Philippines with shooting the rapids of Pagsanjan Gorge in a dugout canoe.
Pricing
1 person : Php 124,030 single room
2 persons: Php 70,040 per person, based on 2 persons sharing one room
3 persons: Php 61,250 per person, based on 3 persons sharing one room
4 persons: Php 58,220 per person, based on 2 rooms with in each room 2 persons
Itinerary
Day 1: MANILA
Collection at 13:00 from your hotel for a tour around Metro Manila, a city of great contrasts. We take in the 200 year old Rizal Park, Casa Manila (a reproduction of a Spanish era "Illustrado" home) and Fort Santiago, the oldest fort in the Philippines built by the Spaniards, within the Walled City of Intramuros , the old colonial part of Manila. We drive through the Makati Commercial Center, Forbes Park and stop at the tranquil Manila American Memorial Cemetery, the largest US military cemetery outside the United States.
We return to Metro Manila for a drive through the reclaimed area and the Cultural Center Complex along Roxas Boulevard before hotel drop off at around 17:00.
Day 2: MANILA-BANAUE
An early 06:00 start for the long drive to Banaue. Banaue is part of The Cordilleras, a mountainous area in Northern Luzon, up to 2900 meters encompassing numerous remote provinces. On the way we pass small towns in Nueva Ecija & Nueva Vizcaya before stopping for lunch in a local restaurant.
Depending on traffic we arrive at your Banaue hotel at approximately 16:00 depending on traffic where you will stay for three nights.
Day 3: BANAUE – BATAD VILLAGE – BANAUE
08:00 – We have an early breakfast and then you depart with your English-speaking local guide. From Banaue, Batad is approximately 16 kms away, the first 14 kms of which will be traveled by our privately chartered local jeepney. The rest of the distance is on foot using a mountain trail. The trip to Barangay Batad in Banaue, to witness the amphitheater shaped terraces located at 3600 ft., takes only a 30 minutes hike.
After lunch, we stop at the panoramic Banaue viewpoint at 4800 Ft. that provides a perfect experience of the enormity & extent of the terraces followed by a visit to the Banaue Museum. Banaue Museum features decades-old books by anthropologist Otley Beyer and Igorot artefacts collected by his son William. The museum is on two floors featuring weaponry, jewellery, traditional dress and photographs of Banaue 100 years ago.  
If there is still time before hotel drop off you may opt to visit the market and local shops which have colourful weavings and beautiful carved woodwork for sale.
Day 4: BANAUE-SAGADA-BONTOC-BANAUE
After breakfast in the hotel, we will start the day with a 3 to 4 hours ride (one way) to picturesque Sagada with its ancient burial caves and mummified coffins at Sugong & Echo Valley. Under guidance of a local English speaking guide you will glimpse Lumiang Burial Cave which houses more than 100 coffins are stacked in the entrance. The oldest around 500 years old. Many of them have images of lizards carved on them which are symbols of fertility and long life. We then enter the impressive Sumaguing Cave, known for it's rock formations and impressive chambers.
Visit Bontoc's tribal museum on the way back, with artifacts and unique pictures from the mountain tribes.
Return to Banaue for dinner and overnight.
Day 5 : BANAUE-MANILA
We leave at 08:00 after breakfast for the drive to  Manila, stopping for lunch en route and arriving at your hotel by around 16:00 to 17:00 , depending on weather and traffic conditions.
Day 6 : MANILA-BUSUANGA ISLAND, PALAWAN
After your breakfast, exact time of pick-up to be advised once we have your plane departure time, we conveniently pick you up from your hotel in Manila in an airconditioned car to go to Manila's domestic airport for your flight to Busuanga Island, the northern tip of Palawan Island group.
From here you will be escorted for your 30 mins transfer over land to a mangrove forest where, after a short walk through the mangroves, you board a boat that will bring you in 30 mins to a beautiful cove,  where you will stay three nights in a romantic, beachfront cabana.
Day 7 & 8 : BUSUANGA ISLAND, PALAWAN
Enjoy your exotic island resort stay, relax in the swimming pool, stroll the beach or try some of the watersport activities offered.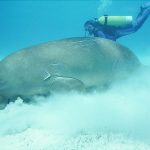 Optional extra : 10  minutes away by boat is a feeding ground of green turtles (Chelonia mydas) and the Dugong, which are both endangered. As an optional extra, we can arrange Scuba Diving for you on this Dimakya island, with our environmentalist friends of Dugong Dive Center. Please indicate in your booking form.
Day 9 : BUSUANGA ISLAND, PALAWAN – BOHOL
After breakfast and collection from your island resort, we have arranged your boat & land transfer back to Busuanga airport for the flight to Tagbilaran via Manila.
Upon arrival in Tagbilaran airport you will be escorted by our coordinator for a 20 minutes land transfer to your resort in Panglao Island, Bohol.
Day 10 : BOHOL'S CHOCOLATE HILLS, LOBOC RIVER CRUISE AND CHURCH MUSEUM EXPERIENCE.
We leave the hotel at 09:00 after breakfast
BLOOD COMPACT SITE (Tagbilaran City) – View the spot where the Spaniards and the Filipinos fostered friendly relations through blood. This is considered as the First Seed of the United Nations and the first Treaty between the brown and white races.
BACLAYON CHURCH & MUSEUM – Behold one of the oldest stone churches in The Philippines, with religious relics dating back to the early 16th century inside the museum.
LOAY BACKYARD INDUSTRY (Loay) – Observe the local craftsmen as they make bolos and other handmade metal crafts. Witness also as the men and women transform Nipa leaves into roofing materials.
CLARIN ANCESTRAL HOUSE (Loay) – Visit a typical Boholano home, declared by the National Historical Institute as a heritage site. View the old collections of the Clarin Family displayed inside the house.
MAN-MADE FOREST (Bilar) – Feel the coolness of the air and view the awesome display of the thousands of painstakingly planted mahogany trees.
CHOCOLATE HILLS (Carmen) – You have to see for yourself – 1,268 haycock hills, which turn brown during dry season, and considered one of the wonders of the world.
LOBOC-LOAY RIVER CRUISE – Leisurely cruise along the Loboc-Loay River and its Nipa Palm plantations alongside, while you enjoy lunch onboard.
Back to the hotel towards the end of the day for dinner and overnight.
Day 11 : BOHOL ISLAND
A day to chill and relax on the beach. Or, if you wish, we are happy to provide you with other optional tour activities such as scuba diving or snorkeling at Balicasag Island.
Day 12 : BOHOL ISLAND-BORACAY ISLAND (via Cebu)
After breakfast, exact time to be adviced later depending on your fast ferry departure time, we leave for the 1 hour and 45 minutes fast ferry ride to Cebu Island. Upon arrival you will be met and escorted to Cebu's Mactan airport for your flight to Panay Island.  We will arrange for your land and boat transfer from Caticlan airport to the door of your accommodation for a tropical 3 nights stay at Boracay Island and its world-renowned White Beach.
Days 13 & 14 : BORACAY ISLAND
Relax on the beach with a good book and a cold drink !! Alternatively, Boracay offers many activities such as scuba diving, sailing, surfing, boat rides etc.
Day 15 : BORACAY ISLAND – MANILA
Early pick up from your hotel, exact time to be advised depending on your flight departure time, for your pre-arranged boat and land transfer to Caticlan Airport. You will be met on arrival in Manila and escorted to your hotel in Manila.
Day 16 :  PAGSANJAN GORGE & FALLS
08:00 pick up from your hotel and then drive around 2.5 hours south to the old town of Pagsanjan. Upon arrival you board a dugout canoe for the trip to the falls. As your boatman rows you the 20 minute journey upstream to the first fall the stunning lush greenery and towering cliffs unfold before you. At the second, main fall (another 25 minutes rowing, not reachable at high water), the water comes from 70 ft above. A bamboo raft will take you underneath this waterfall (not suitable for small children). An awesome experience!
Your trip back downstream is an exciting experience as you "shoot the rapids"!! Your boatman will skillfully manoeuver the boat between the rocks & boulders until you reach the calm waters of Pagsanjan. Time to change into dry clothes and enjoy your lunch. After relaxing we drive to Manila and drop off either at Manila's Ninoy Aquino International Airport for your flight out of Manila or your hotel in Manila of choice.