" Photo Courtesy of Gunther Deichmann"
---
Choose from our wide variety of
PHILIPPINE TOURS
---





Search available tours in the Philippines by date
---
For last minute tours (today or tomorrow), call us directly during office hours on +63 2 528 45 07.
---
---
---

Manila Day Tours, Sagada & Banaue Rice Terraces Packages
and Philippine Islands Vacations
Why book with Filipino Travel Center ?
---
CAR RENTAL including your personal, English speaking driver.
We provide car rental services for business travel and private tours. From a few hours in Manila to multi-day trip in the Philippines.



---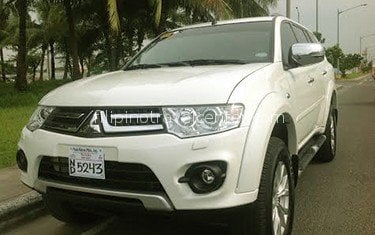 Most popular Philippine day tours
---
Taal Crater Trek
One of our bestsellers!  A boatride and trek up to the smallest and lowest volcano in the world sitting on Taal Lake.The drive South from Manila to where you board a boat, for a 30 minutes crossing, is about 2 hours. We walk the approximately 1 hour journey up to the rim of the crater. At the top you are rewarded with view of the inner Crater Lake, the largest lake on an island in the world. Relax with set lunch after.
Trip Advisor Review:
Awesome trip, nice car and driver, great english speaking guide. The trip to the top is not til long, but very hot… lots of places to buy water and soda along the way not too expensive. Fun to drive a golfball in to crater lake. -Mikeal K.
See More Details
---
---
Customised Philippine Vacations for Individuals and Groups
---
4D/3N Private Banaue & Sagada
This tour is ideal if you don't want to miss the famous Banaue Rice Terraces – stunning 2,000-year-old rice terraces and Sagada known for ancient burial caves and mummified coffins.
Includes an exciting ride in a local jeepney to a drop-off point from where you will hike, with a local tour guide, a mountain trail to Batad. The other day we will visit Sagada, visit Bontoc museum and exploring the Sumaguing cave and Echo Valley.
Trip Advisor Review:
Trip to Banaue Reviewed on tripadvisor Feb 2, 2016. We had a great trip to Banaue/Sagada! The driver was very kind and extremely experienced (which is necessary in the Philippino traffic) Also we had a very kind guide who accompagnied us on the hike to the rice terraces, Stunning sight! Great tour and well organised, everything on time! Thanks again.- M.R 
See More Details
---
Get in Touch with our Team of dedicated Travel Consultants