As we want to bring our new Group Adventure Tours to your attention, we recently visited Cebu Island: Moalboal for Canyonering and Bantayan for Skydiving. Shoot new pictures, search for more potential action adventure activities and of course to update ourselves so we can offer you our very latest expert advice !
Moalboal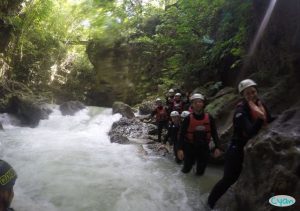 5 years ago we climbed the Kawasan River upstream and rapelled the Montaneza Falls, so this time we decided to take the most adventurous route which is conquering the Kawasan Falls again but this time we started at the top and working our way downstream rather and enjoy jumps in the river from up to 12 meter high.
Although there are around ten suppliers for the river climbing tours we use the two most experienced – more expensive but also more professional and with proper care for your safety. Of course, as with all action adventures, you are requested to sign a waiver. Make sure to exactly follow the instructions of their guides, and do ask for clarification if you don't understand their instructions.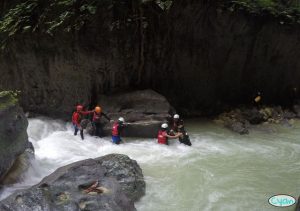 Rapelling approximately 30 meters down looks scary but the rope on which you are attached is always only controlled by the guide for your own safety. Definitely one for adrenalin junkies, however, going downstream there are daring jumps in scenic surroundings as far as 12 meters (!) down into the cool river.
Moalboal is actually more famous for its fabulous diving sites. If you don't have a Padi license you could opt to try first a "Discover scuba course"  for 2-3 hours. Many diving schools operate in Moalboal.  Also the snorkelling is great, floating around on the water with the sun on your back is a great way to spend time. Some diving schools even offer free diving, which is diving without equipment. You can learn in Moalboal to become a free diver. Courses from 1-3 days are being offered.
Still looking for more adventure?  You can take a 3-4 hour hike to the top of the nearest mountain, hire mountains bikes (only 4 bikes available) and experience off trail biking through rough terrain. Another more easy activity is speluking
Moalboal is also becoming more and more popular as a destination for local people; it's worth bearing in mind when planning your holiday that weekends can be busy.
Depending on the size of the group and budget we recommend either Sumilod Lodge (beach front but no swimming pool) or Marcosas Resort (non beach front but with nice swimming pool). Both resorts offer neat rooms, service and food. There are some good options for nearby restaurants in addition to the restaurant inside the resort.
On White Beach, a 20 min drive from Moalboal, Orchids Resort stands out in quality and service, the price double that of our recommended resorts in Moalboal.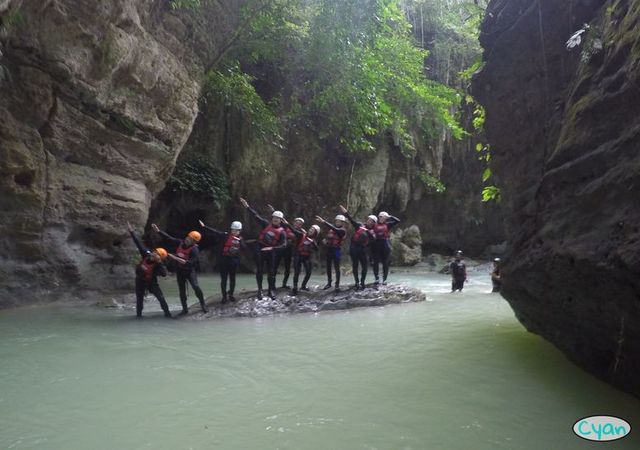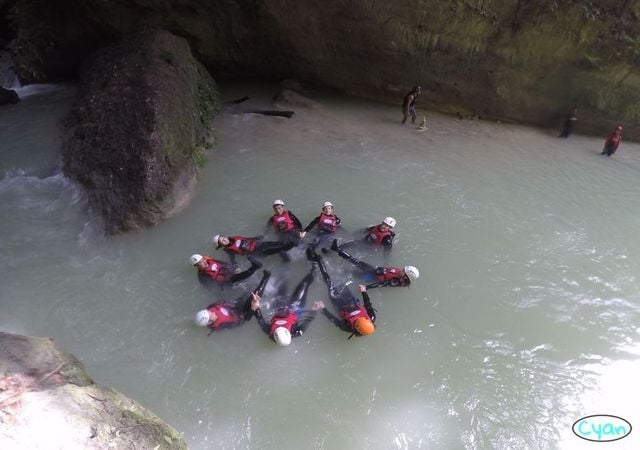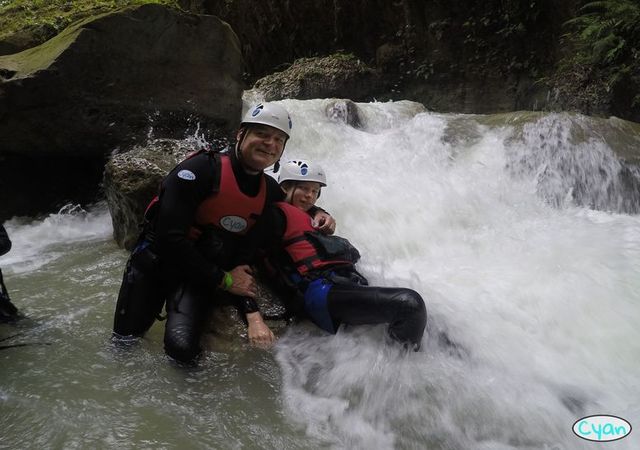 ---
Skydiving is not so popular in the Philippines and is therefore relatively expensive compared to other countries. There are only two places in the Philippines where one can skydive: Bantayan and Clark. Please note that Bantayan is the only one complying with USA standards.
If you are looking for a more tropical skydive experience, Bantayan Island is preferable to Clark. You can land here on the beach at your very own resort – how cool is that!! Bantayan is not a very touristy island as it is quite far from Cebu City and has not so much to offer other than nice beaches. The ambience on Bantayan island is very inviting, friendly, laid back and possibly the reason that many foreigners are retiring here. Plenty of choices of cheap restaurants and places to stay. In Bantayan island we preferred to stay at Amihan resort although if you prefer luxury accommodation (4/5* resorts and service level) then we don't recommend Bantayan.