I have been in South Luzon years ago and it's time to revisit the area.
Two weeks ago we left Manila in the early morning, half way we got out for a relaxing 2 hours hike in the virgin forest of National Park in Atimonan and around 7:00 pm we arrived in Naga and stayed in the quite basic Starview Hotel. The next day we visit Pili just out of Naga which has great recreation area mainly used by locals. The reason for our visit is to go to CWC a water sports complex where you can do fantastic wake boarding, by far best in the Philippines. Muscle pain next day guaranteed.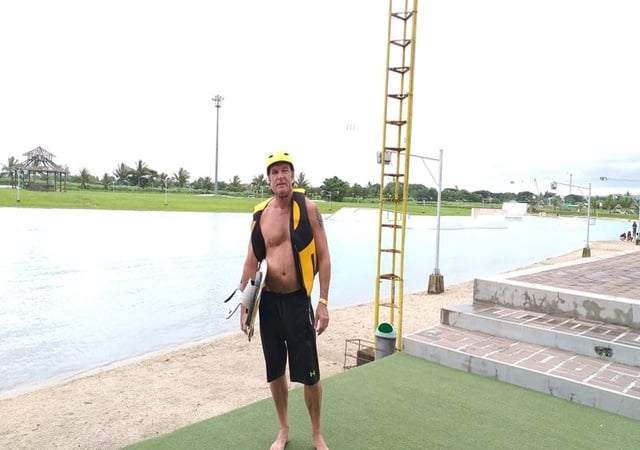 After our lunch we proceed to Legaspi and underway we enjoyed the ATV ride at the foot of the famous Mount Mayon Volcano but unfortunately the top of the mount volcano was covered by clouds. The overnight was in a nice hotel called Emerald Boutique Hotel. We skipped the whaleshark encounter in Donsol as it's not the season and the Caramoan Island as we have been already on another trip and we still have a long way drive to go. Next day we went to Matnog for our island hopping tour and the highlight of this tour is to enjoy the beautiful Subic beach and Tikling Island with very clear waters and amazingly good snorkel (you have to bring your own) sights. If you are used to a bit of luxury don't stay overnight here. No restaurants but they catch a fish for us and with a cup of rice our tummies were satisfied.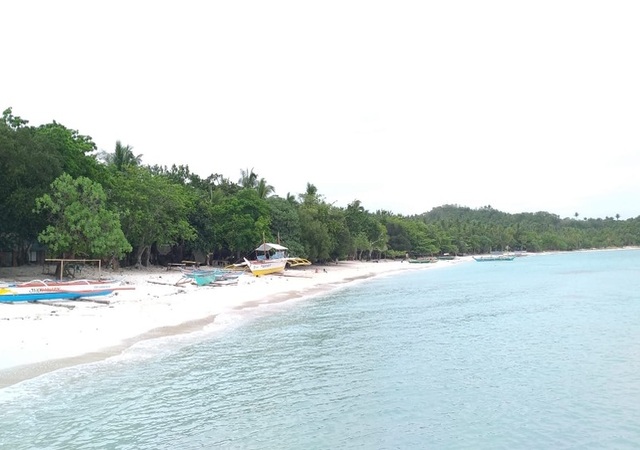 Next day after our breakfast with noodles we have a nice swim before we catch the ferry at noon. After going ashore at San Isidro, Samar, we drove for a couple of more hours to reach the Tarangaran Falls and after our visit we continue to Catbalogan City and stayed in Alegro Hotel which was good but their restaurant should be avoided.
We noticed that especially Samar is a very poor island with mostly nipa houses and just few cars around. Before we reach Leyte we cross the 2km San Juanico Bridge, the longest bridge in Asia before arriving to Tacloban., and here we enjoyed the facilities of XYZ Hotel.
The next day we visit the "Sto Niño", build in Colonial style Shrine" and the "Heritage Museum". Imelda Marcos, the wife of the former President, had this place built in her birthplace. This gives an idea of the enormous wealth and which this family have lived. We see arts treasures that the Marcos family has amassed throughout the world.  Next day we first went to Palo. Where General Mac Arthur landed in the 2nd World War with the allies. Under very strong resistance from the Japanese the Allies landed here. Because of the many dead and the many blood that flowed here it was nicknamed "Red Beach". More than 30,000 allies and 60,000 Japanese lost their lives here. It heralded the end of Japanese rule. to commemorate a monument was erected. We also visit Heuvel 522, a 159 meter high hill that was fought over. Then we're going to the Palo Cathedral, which was used as a Hospital during this period.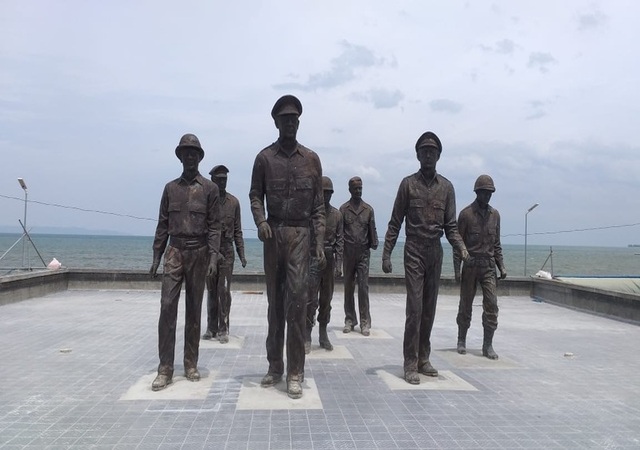 Mac Arthur Monument in Palo Leyte
After staying one more relaxing day in Tacloban we already have been preferred but it's ridiculously expensive, involves complicated paper work and you are even not sure if your car will be on same ferry as you.
Underway back to Manila we also made a few stops instead of driving straight back. We visited the beautiful Lobo Cave which can be compared with Sumaguing Cave in Sagada. Then we continue to Allan where we took the ferry back to Matnog and before reaching Sorsogon where we stayed overnight, we had 2 hour relaxation and swim at the natural hot springs waters coming out from active Bulusan Volcano. Next day before proceeding back to Manila we visit Daraga church. Lots of driving involved and now we need another holiday rest.