Finally some time to travel again! This July we went again to Siargao and added Camiguin as other destination. We visited Camiguin 16 years ago but unlike some other touristy places not much has changed. Siargao was already featured in one of my earlier blogs but I noticed this time Siargao has become even more popular and expensive. A decent place beachfront with restaurant under Php 5,000.00 per room is hard to find. When you want to eat one of the more popular restaurants expect to line up.
It was therefore  a relief in Camiguin to enjoy a good room and great food for half the prices compare to Siargao. Camiguin has quite a few Italian restaurants who are serving great food. The sight seeing however in Camiguin is limited. You may enjoy hot and cold springs, waterfalls a white sandbar (white beach Island) 10 min ride away by banka, besides some historical monuments but that's about it. In one day you can see everything either by renting a bike or hired minivan. Probably the most exciting thing to do is fly over Camiguin Island with a small aircraft and see the 8 volcanoes from above. Camiguin is a rustic, beautiful and environmental conscious island where the beaches have a black volcanoes sand.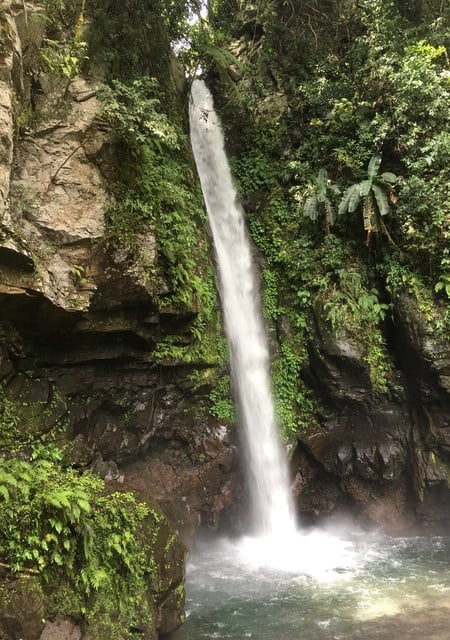 Tuasan Falls Camiguin Island Philippines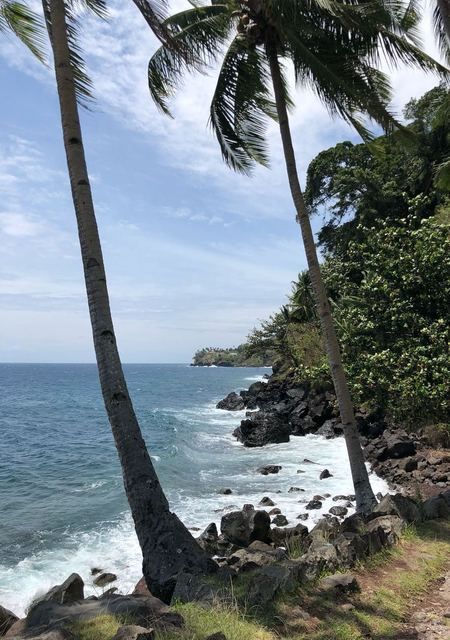 Camiguin Island Coast Line
The places to stay are the newly renovated 'Paras Beach Resort'. From here the banka's to white island are leaving. It is a friendly, well manage resort and the rooms are very comfortable. They are renting out banana boat and jetskis. Both 'Balai sa Baibai' and Bahay Bakasyunan' feature native style cottages, are well managed and serve a good breakfast. Balai sa Baibai has only 6 very nice decorated rooms and the ambiance is therefore very personal, but they serve only breakfast. Some of their cottages have their own dipping pool, good for honeymooners. 'Bahay Bakasyunan' has 28 cottages and is located on the other side of the Island, a 15-20 min bike ride away from most touristy sights and Italian restaurants.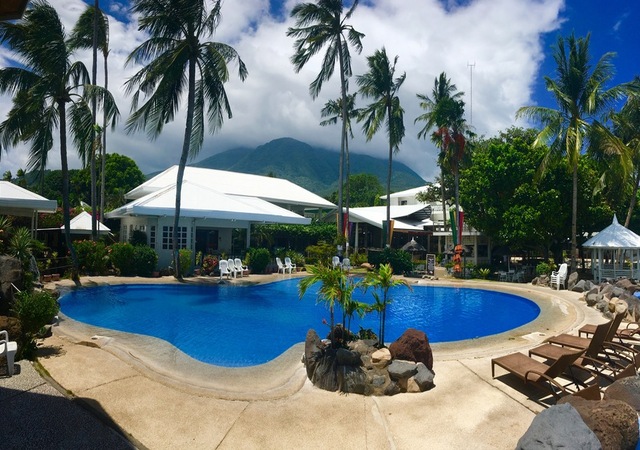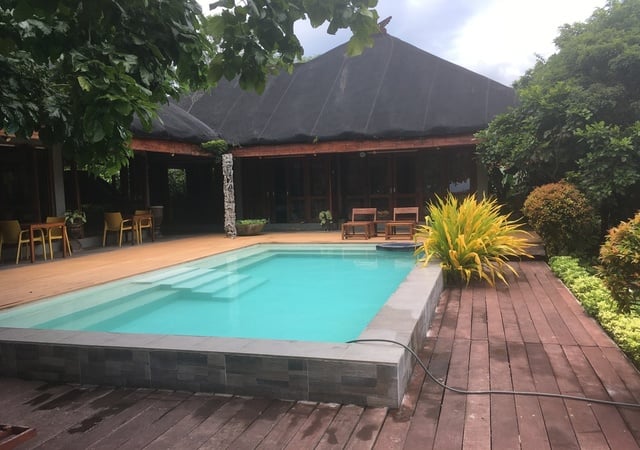 Cebu Pacific and Philippine Airlines are flying from Cebu to and from Camiguin at very reasonable rates if booked well in advance. From Bohol there is a daily ferry leaving from the Jagna pier taking 4 hours.
some other places to see: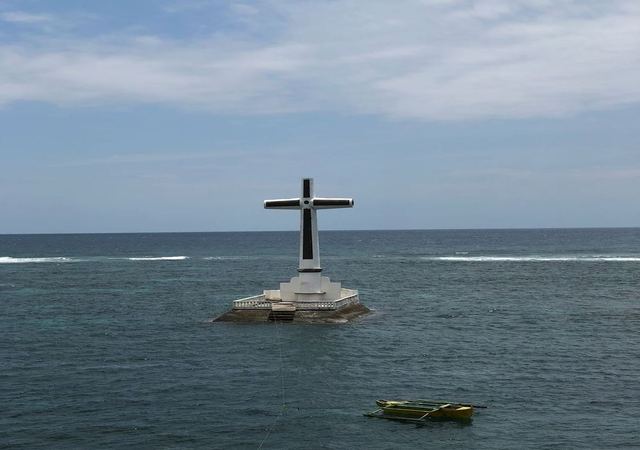 The Sunken Cemetery Camiguin Island