About Baler :
Baler, a 6 hour ride from Manila, is known as a top surfing destination. The best waves are from October until February and weekends can be busy in Baler. However, there is much more to do and see in the beautiful surroundings, which can be experienced in the included 1 day tour, such as a majestic 600 years old tree, a magnificent waterfall, Ermita hills with a good view of Baler and – probably the best of all – a private cove with lighthouse and cave in splendid setting. Don't forget to bring your swimming gear!
From: ₱18,195.00 per person, based on 2 persons sharing
Inclusions:
– Private roundtrip airconditioned transportation Manila-Baler-Manila with driver, fuel, toll & parking fees, food and accommodation for your driver & WIFI onboard
– Free pick up & drop of from your hotel in Manila / Makati
– 3 Days / 2 Nights airconditioned accommodation in Pacifica Premier Room, based on 2 persons sharing 1 room
– 2 breakfasts
– Drive on day 1 to Ermita Hill plus Balete Park
– Tour on Day 2 with English speaking local guide to the waterfall plus Dicasalarin Cove incl. environmental fee

Duration: 3 Days / 2 Nights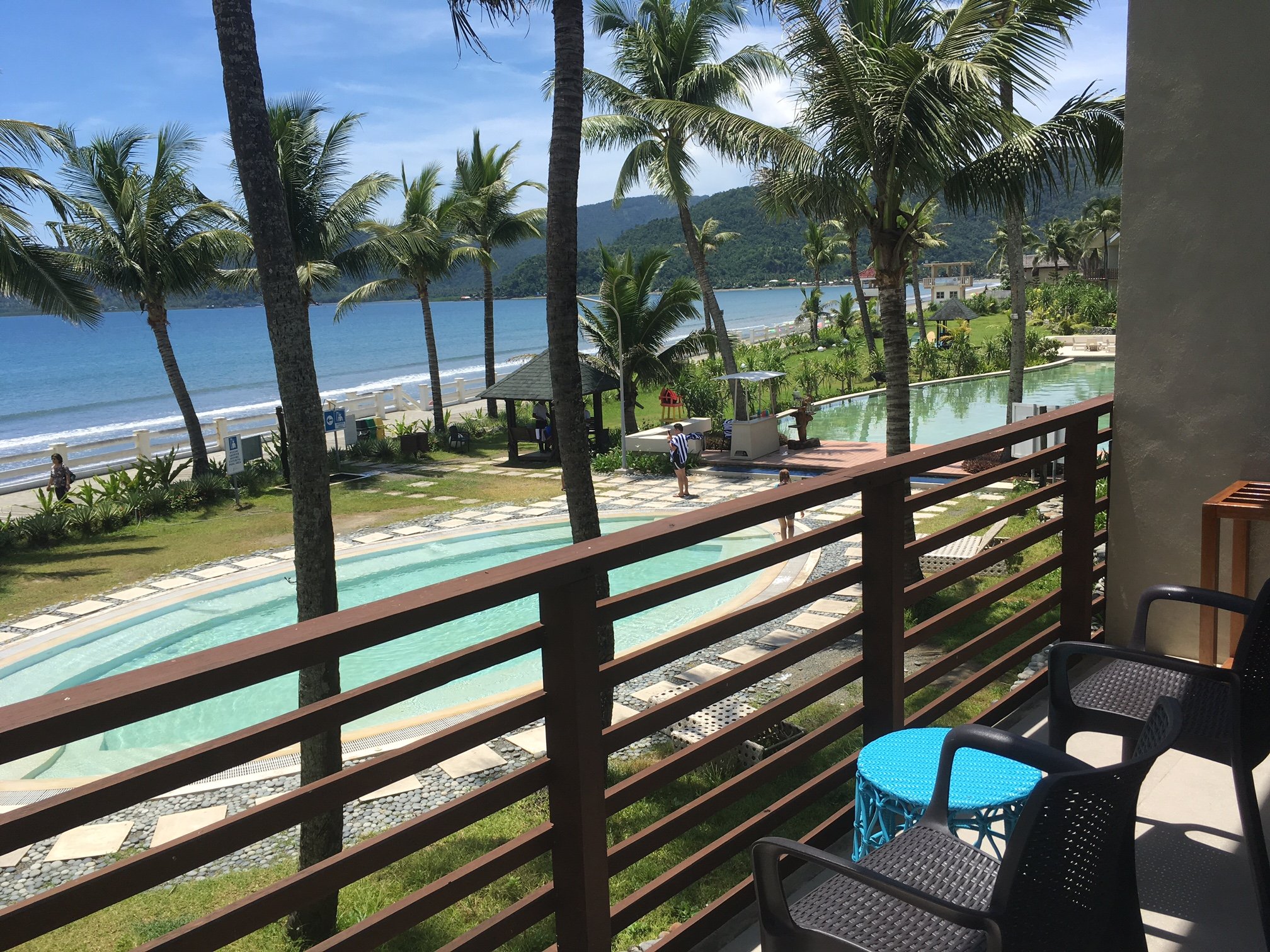 ---
The best place to stay in Baler is Costa Pacifica resort, located on Sabang Beach, it offers restaurant and swimming pool equipped with lounge chairs with view over the sea.
An optional excursion, if you can stay longer in Baler, is a 45 minute private boat trip from the resort to what will feel like your own private beach. Good for snorkeling, note that you have to bring your own equipment. Ask the resort for a packed lunch and drinks or you can buy your own supplies, like fresh fish, drinks, charcoal etc on the local market and the boatman will cook the fish for you. You can enjoy your picnic in a comfortable shaded area.
Itinerary
Rates subject to change and not valid on super peak dates.
Day 1
7 am Free pick-up from your hotel. The drive towards the East coast of Luzon is about 6 hours as you cross the Sierra Madre Mountain Range towards the end. Witness Ermita Hill and stop at the biggest 'balete tree" of The Philippines on your way in. Mid afternoon arrival and check-in at your luxury, beachfront resort. Relax , surf or walk along the beach before the sun sets.
Day 2
Day 2 Enjoy your breakfast in Costa Pacifica's beachfront restaurant. 10 am pick up for your exploration of the waterfall plus the magnificent private Dicasalarin Cove. Back around 4pm.
Day 3
Day 3 Enjoy your breakfast. Check-out time. 10 am your driver will start the journey back to Manila and drop you off at your hotel end of day.
Bookings Form